Polk Gulch: A Bittersweet Tale of Love, Loss and Survival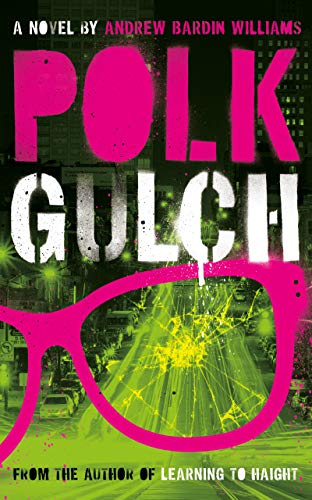 Polk Gulch: A Bittersweet Tale of Love, Loss and Survival
by Andrew Bardin Williams

From the author of IR Discovery Award finalist Learning to Haight comes the next great punk rock novel.

Wally, a neurotic, self-depreciating sales rep in San Francisco, somehow wins the heart of Julie, the drummer for a rising punk band. She's everything he isn't—cool, brash, confident in her own skin—and Wally never feels he's able to live up to her public persona.

Complicating matters is the fact that Wally is convinced he will die young and has taken weirdly precise considerations to make sure his affairs are taken care of after he is gone—even going as far as to pick out a potential mate for Julie to step in after his death.

When tragedy tears them apart, Wally spirals into a tailspin involving booze, strippers, old wedding videos, a Jack Russell named after Joey Ramone and a dramatic rescue on the Golden Gate Bridge. Eventually, it's his circle of friends that act as his de facto family as he deals with a devastating loss.

Above all, Polk Gulch is a startlingly honest story about love and grief that allows readers to enter the brain of someone who is haunted by the impending specter of death.