Pineapple Jailbird: A Pineapple Port Mystery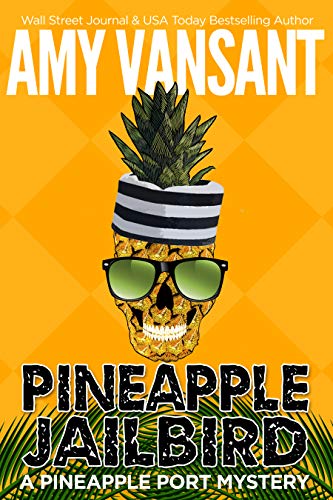 Pineapple Jailbird: A Pineapple Port Mystery
by Amy Vansant

Book EIGHT of the hilarious Pineapple Port mystery series from Wall Street Journal and USA TODAY Best-Selling author Amy Vansant has Charlotte awaking to find Mariska and Bob gone, kidnapped from their home. Their disappearance is a message from the a familiar killer --- Help me or your friends will disappear.

To save her loved ones, Charlotte must find a way to clear her boyfriend's crazy ex of a killing. It may be the only crime the woman didn't commit...but things don't get any easier when someone mistakes Charlotte as a traitor and sends a madman with a distinctive "tattoo" and a unusual killing style, to stop her.

Fans of comedic mysteries like The Thin Man, Moonlighting, Monk and Elementary will fall in love with the charming, funny and thrilling world of Pineapple Port!