Phoenix (Flames & Ashes Book 1)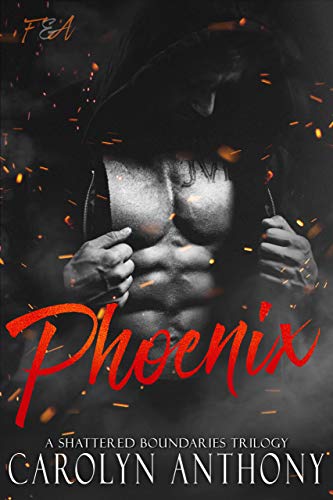 Phoenix (Flames & Ashes Book 1)
by Carolyn Anthony

Valentina

When Jaxxon Reginhardt walks into my gym, my rigidly structured existence begins to crumble. He's a beast of a man, the personification of power, and more beautiful than any man has a right to be. He's everything I avoid. Everything I fear. Yet, the second I see him, something deep within me roars to life. He makes me want. He sets my body aflame with just a look, and makes me wish I wasn't a damaged shell no one will ever love.

I don't have time for men when my whole world is built around self-preservation. But Jaxxon breaks down all of my strategically constructed boundaries like no one ever has.

How can I give into these new cravings, when there is a half-remembered demon from my past waiting for me to fall asleep, preying on my vulnerability?

If he ever knew the truth, he would run, and it would destroy me ...

Jaxxon

The last thing I need in my complicated life is a snarky, frustrating, spitfire of a woman like Valentina Durare. As if that isn't bad enough, there's something haunted about her. My head says stay the hell away, but I can't seem to get on board with that logic.

Something about me scares her. I can feel it. She's a beautiful enigma I ache to understand.

The closer we get, the more she responds and draws me in. It can't be me she fears. There must be something else ... Something tied to the scars she refuses to show me.

But I'm stubborn son-of-a-bitch. I want all of her—not half. Because when we touch, nothing less will do but her complete surrender.

I need her to trust me, before her fear destroys us.