Out: The Complete Collection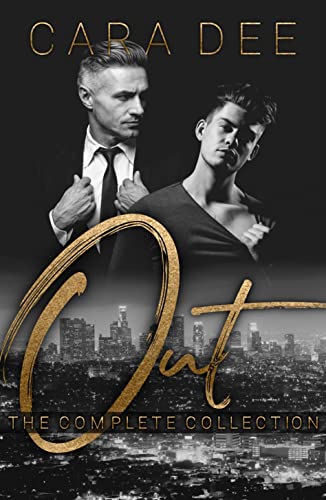 Out: The Complete Collection
by Cara Dee

Comedy Romance Coming Out Story Age Difference
In this 150,000-word complete collection, Zach and Henry bare it all. You'll get wild Los Angeles nights, the overwhelming emotional roller coaster of discovering yourself, plans gone awry, adventures, laugh-out-loud moments, and sizzling romance.
I had two things on my list when I arrived in Los Angeles. One, track down Henry Bennington, the uncle and guardian of my little brother's best friend Tyler, and tell him to get his ass back to Washington—because his nephew was getting out of control. And two, figure out just how non-straight I was.
Nowhere on this list did it say, "Get Tyler's uncle into bed and fall for him."
Nowhere.
This is the complete collection of every story revolving around Zach and Henry. All 150,000 words of them, starting with the first novel, Out, continuing with the holiday sequel, Out for the Holidays, and followed by a novella previously only available to Cara's newsletter subscribers, Out Cruising, as well as brand new content titled Out and About.