Oracle's Sect (Wardoff Academy of Magick Book 1)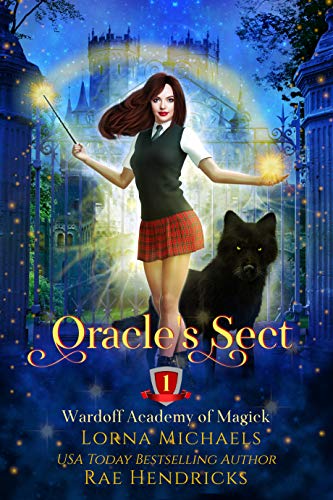 Oracle's Sect (Wardoff Academy of Magick Book 1)
by Rae Hendricks

There's one main rule to follow at Wardoff Academy:
Shifters and witches don't mix.
That becomes a problem the moment I accidentally land on the shifter side of the barrier and onto the radar of four hot alpha male werewolves.
I am the talk of my small witch community after I get accepted to the Wardoff Academy, originally founded by a witch I happened to be named after. And ever since then, I have been haunted by dreams of her past, when she and her star-crossed lover, a shifter, met a tragic end. The end that set up the years of hatred between witches and shifters.
But something pulls me to the four devilishly handsome werewolves on the other side of the academy, and I can't stay away. And there's a chance my dreams and these shifters may be connected, so I just hope I don't get caught and ruin everything I worked so hard for.
Fans of Veronica Shade and Avery Song will find a romantic adventure beginning in this, the first installment of a brand new #whychoose paranormal romance.