Once Upon a Country Road: A Small Town Clean Romance Box Set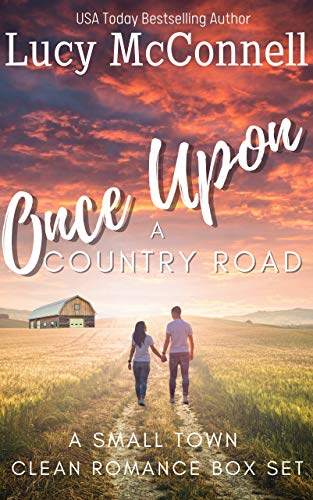 Once Upon a Country Road: A Small Town Clean Romance Box Set
by Lucy McConnell

There's something about a small town that whispers romance.

Perhaps it's the night sky chuck full of stars that are undiluted by city lights.

Or, maybe it's the history couples share growing up that makes love that much sweeter.

Perhaps it's the slower pace, where love weaves itself into the fabric of laughter, heartbreak, hard times, and rocking on the front porch.

Whatever it is, it's magical and I'm thrilled to share it with you in this new collection of small town romances.

The Cowboy Songwriter's Fake Marriage
When a man needs a mother for his child, he looks in an unlikely place: the newspaper.

Her Older Brother's Best Friend's Forbidden Kiss
He's always been off limits, but all she needs is one date. One date to fulfill a life-long dream and get rid of her crush. But she soon realizes that one date just isn't enough.

From Best Friend to Husband
Widowed young, romance is the last thing on her mind. That's usually when it comes knocking--she just didn't expect it to bring her dead husbands brother along with it.

Visit three small towns in this contemporary romance collection and let the romance wrap you up like a patchwork quilt.