Of Lords and Commoners: Book One (Lords and Commoners Series 1)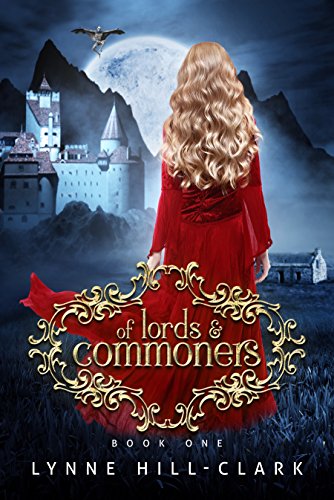 Of Lords and Commoners: Book One (Lords and Commoners Series 1)
by Lynne Hill-Clark

Twilight meets Underworld!

On the outskirts of the Eastern Roman Empire in 1260 A.D. Vallachia is surprised to discover that she has fallen in love with her childhood friend, Teller.

Her life is complicated by a mysterious and powerful noble who has decided that Vallachia should be the one to marry his son, Elijah.
Vallachia loves her humble life, her family and small community. But the only future she could have imagined, as well as her wonderfully simple life disappears. She finds herself in a struggle to figure out the rules of a strange new world she has been thrown into—the violent and deadly world of vampires. She longs for her old life and the one she truly loves remains out of reach, as she embarks on an inconceivable adventure.

Of Lords and Commoners is a historical thriller and the first in a series. This book is dramatic fiction with a realistic tone. This story tells an alternate history of Medieval Europe, creatively blending history with fantasy. It takes the reader through the latter part of the Byzantine Empire and into the dark times of the Black Plague, where Vallachia finds herself fighting to defend mankind.