North Of River Eve (The Rivers Book 1)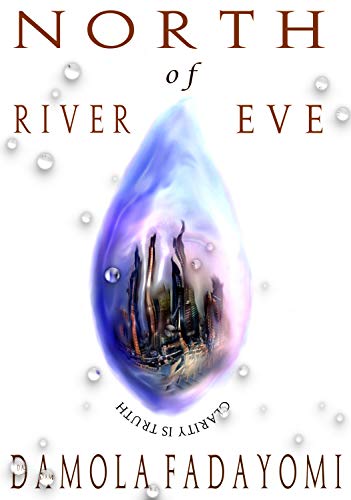 North Of River Eve (The Rivers Book 1)
by Damola Fadayomi

In a world divided by Race, Class, and Allegiances, only Hate rules supreme.
The Big bomb devastated a Kingdom a long time ago and left its ugly scars in the form of River Eve. A river so toxic that one touch will melt the flesh off your hand.
Karcey, a young tearaway, calls it home. When night comes, she and her cousins scavenge through the wreck of the city to escape starvation and cling to life.
Karcey has never felt that she belonged. Her dark skin makes her a target for abuse. Not least from her own family members.
One cold day, a man knocks on her door.
He is Professor John Grantham. A brilliant academic and highly distinguished in society. He gives Karcey a choice: Stay and continue to struggle or follow him to a place where she can achieve glory for the first time in her short life. She decides on the latter. However, upon arriving there, it doesn't take long for Karcey to discover that Professor Grantham has an ulterior motive.
The The kingdom is at war with its enemies and only Karcey can determine the outcome. She finds herself balancing on a knife-edge. One wrong move and she could lose everything she loves. Do it right, and hope will spring, but to fully bloom, Karcey must stay alive…

Dealing with issues such as racism, genetic engineering and politics, fans of the handmaid's tale and 1984 will find this explosive new Novel chronicling a dystopian England extremely gripping.