Nomad Found: A Kurtherian Gambit Series (Terry Henry Walton Chronicles Book 1)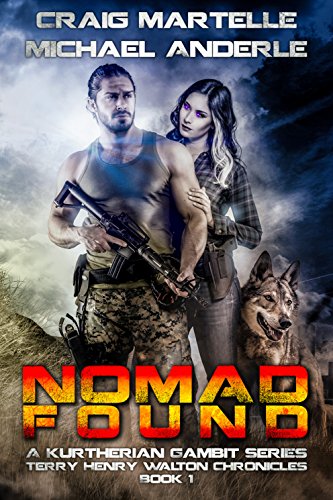 Nomad Found: A Kurtherian Gambit Series (Terry Henry Walton Chronicles Book 1)
by

They say that behind every great man is a great woman...but what if that woman is a Werewolf?
It's been twenty years since the fall, the destruction the world brought on itself. Can Terry Henry Walton bring civilization back to humanity? They need technology, people, and most of all, someone to lead them. Terry begins building his Force de Guerre, a paramilitary group that will secure this new world from those who would take and destroy.

When the enemies of peace appear before the FDG is ready, Terry partners with a werewolf to fight a battle that he must win.

Set in the Kurtherian Gambit Universe, Nomad Found begins the Terry Henry Walton Chronicles, the time between the WWDE and the return of Michael to earth.

** As noted in other series set in the Kurtherian Universe, there IS cursing in this book, occasionally, it's funny, too. **