No Matter The Price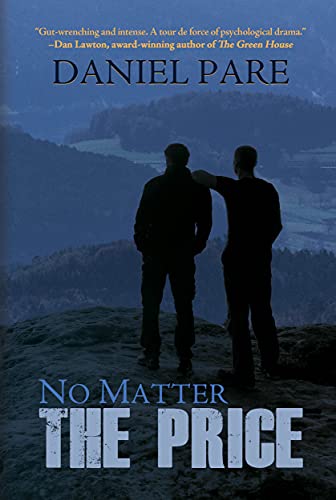 No Matter The Price
by Daniel Pare

He either lives or dies, no more in between. The line can't be straddled any further.

The Turners have been rocked by their oldest child's spiraling depression and self-destructive behavior. It's torn the family apart and drained their limited finances. When the psychiatrists have exhausted all treatment options with no success, they recommend an in-patient facility the Turners cannot afford. Life altering decisions must now be made.

How far will a parent go to save a child? At what cost to the rest of the family? How do you save someone who doesn't want to be saved?

Karen Turner ignores the damage left from her son's path and isolates everyone, including her two teenage daughters. She believes more money is the only solution. Larry works non-stop and sacrificed everything only to watch his son deteriorate further. With the Turners' survival at stake, he takes an unthinkable and shocking approach to resolve their dilemma he may ultimately regret. And the family will never be the same.