Ninety-Nine Signs: A Contemporary Romance (Ninety-Nine Series Book 1)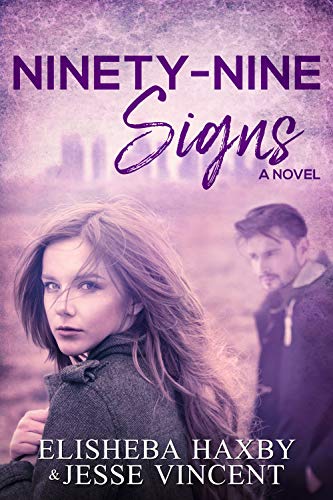 Ninety-Nine Signs: A Contemporary Romance (Ninety-Nine Series Book 1)
by Elisheba Haxby et al

Are there places too dark for love to reach?

On the run after another betrayal, Tamara Jensen believes she's too broken for love… then come the signs.

A breakdown strands her in Vancouver, Washington on the corner of 99th and Highway 99. Across the street is the Highway 99 Diner where she lands a job as a waitress—however starting over is hard with all the broken trust.

Joe Phillips, the diner's short-order cook, is rugged, handsome, sweet, and is determined to push past her walls—but he has secrets of his own. Tamara finds comfort in his friendship as she struggles with a past that haunts her, and a darkness she cannot shake. She could give her heart to Joe, if not for the fears that plague her.

Their friendship deepens and Tamara begins to hope again until she's forced to make a choice no woman should ever have to face. Then the signs reappear, and lead her down her darkest path yet.