Ned Bear and The Dirty Whisker Curse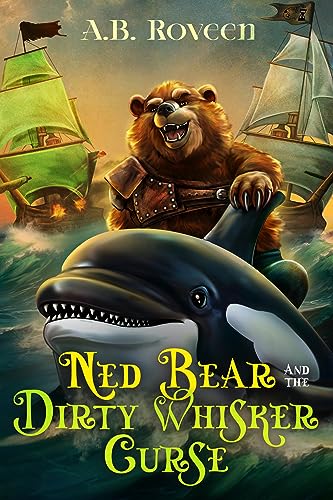 Ned Bear and The Dirty Whisker Curse
by A. B. Roveen

In a world where magic is gone…

Ned is a grizzly bear trained for fighting wars. But he doesn't want to fight anymore. He'd much rather live a life of exploration and leisure. So one day he ventures out beyond his village to the city of Wexlin.

The world is a wondrous place and he soon happens upon a group of pirates searching for a great treasure lost at sea. Maybe Ned can find fulfillment in joining them on their quest. It certainly sounds fun. The only problem is Ned is afraid of the ocean.

That's actually the least of his worries. Many deadly trials and troubles await aboard the Ironwill, the pirates' ship. As it turns out, maybe Ned isn't quite done fighting. And what will he do when a method to restore the world's magic is discovered?

Find out in Ned Bear and the Dirty Whisker Curse.

Featuring a main character who is a bear, this fantasy read is perfect for kids and adults who like animals. And don't forget pirates. Follow Ned's adventure as he strives to be the unwitting hero of the Land.