Myth of the Dragon Boxed Set 1: Books 1-3 (Myth of the Dragon Boxed Sets)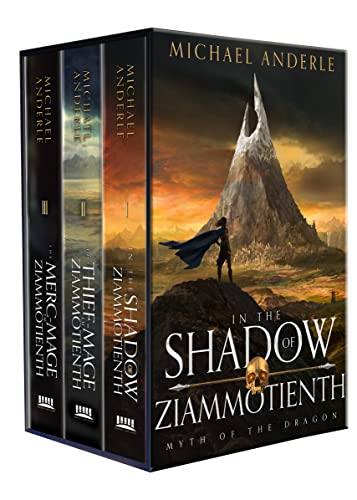 Myth of the Dragon Boxed Set 1: Books 1-3 (Myth of the Dragon Boxed Sets)
by Michael Anderle

Why is it that thieves and mages never mix? Probably because thieves remind mages too much of themselves.
A young female thief is working to help her crew stay alive in Waypoint, a city that exists on the precipice of humanity to one side and in the shadows of Ziammotienth on the other.
Also called Tolan's Doom, the mountain torn asunder by a dragon—if you believe in myths.
Many an adventurer calls Waypoint the only bastion of civilization before returning to the remains of the once-great half-elven city's remains from which to strike into the darkness underground.
Most do not return.
Kaylin has no intention of heading to the mountain's grip. But will she be able to evade its grasp?
Is Ziammotienth just a story of legends and minstrels or much more? Commerce, adventure, and intrigue swirl around the young thief as she fights her way into a far larger world than she had expected to experience.
Included in this boxed set:
In The Shadow of Ziammotienth
The Thief-Mage of Ziammotienth
The Merc-Mage of Ziammotienth
Click BUY NOW or READ FOR FREE to join Kaylin on her adventures.
Genre eBook of the Week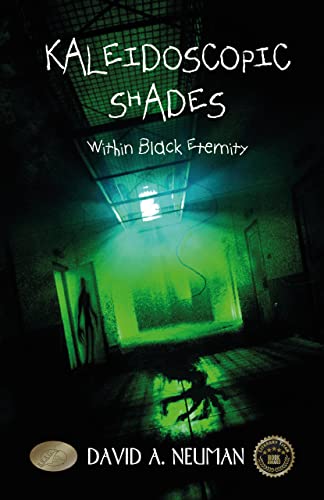 Reality is an illusion... Kaleidoscopic Shades - Within Black Eternity - now a multi-award winner and bestseller at Online Book Club for the past two months, is described as a hellish Alice