My Heart Belongs to Only You (Cupid's Bow: The First Generation Book 2)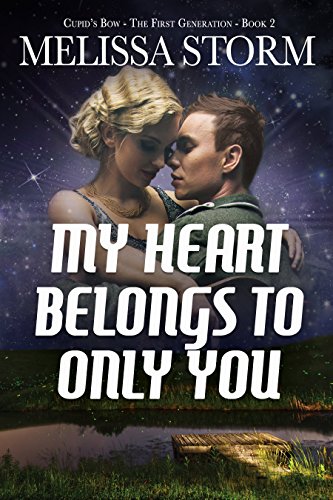 My Heart Belongs to Only You (Cupid's Bow: The First Generation Book 2)
by Melissa Storm
Can two broken hearts heal one another?

Rip Rockwell came back from the Korean War, but he did so with invisible wounds. Every single day he fights the guilt that he survived when his best friend did not, making it all but impossible to return to a normal civilian life. When he meets a beautiful young woman in his new neighborhood, he believes he must fight his feelings for her too. After all, he doesn't deserve to be happy when it's his fault his best friend died.

Deborah Walker gave her heart to a man who disappeared in war-torn Korea. While she wants to keep her promise to wait for him, she also has no idea whether he survived the battle that rendered him MIA. So when a handsome veteran moves in next door, she tries her hardest to deny her growing attraction to him, especially since his very presence reminds her of the man she's already lost.

Can Rip and Deborah find a way to heal together, or are they destined for endless heartbreak?

Don't miss this tale of heartbreak and healing--get your copy of My Heart Belongs to Only You today!