Mother Savant (Candy Savant Series Book 2)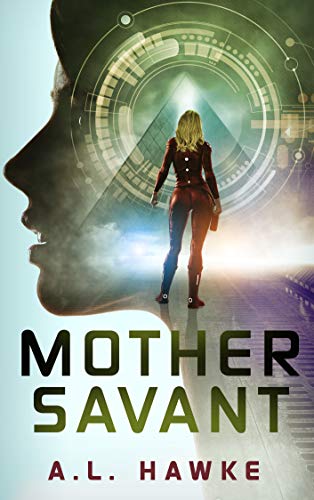 Mother Savant (Candy Savant Series Book 2)
by A.L. Hawke

It is now 2244 and the all-female society of Arkite is on the brink of revolution. Only the return of the Mother Savant can hope to maintain order.

Savant Elise Jackson, Arkite's supreme leader, is stricken with terrible grief over the recent loss of her lover. She has spent the last two years with her assistant, Sara, trying to repair and genetically engineer her lover's damaged body and mind.

But the Viceroy of Pyramid City and her followers in the Savant Council have no interest in squandering the city's resources for Elise's personal gain. With the help of the mainframe AI, they will vie for power, even attempting collusion with Sara and sabotage.

And even if her enemies fail and Elise somehow manages to revive her lover, Elise knows she'll have to vie for something she covets even more—her lover's love. For Sara once loved her just as much, if not more.

Mother Savant is the sequel to Candy Savant—Book 2 in the Candy Savant Series.

The books in this series are complete self-contained novels not ending in cliffhangers. Some spoilers cannot be avoided, but Mother Savant is a stand-alone novel that can be enjoyed without reading the first book.