Moon Stalked (Woelfin Awakening Book 1)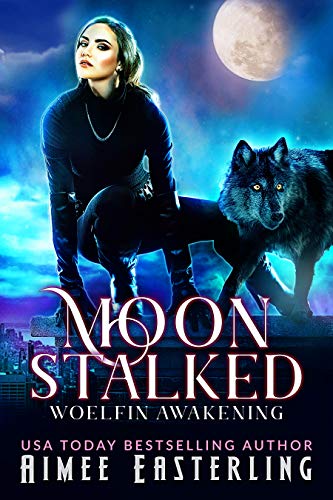 Moon Stalked (Woelfin Awakening Book 1)
by Aimee Easterling

A woelfin. A werewolf. A thief in the night.

Unlike werewolves, I shift into wolf form by wrapping myself in my pelt and falling onto four paws. It's a good life until I screw up and let my cousin's pelt be stolen. Now I'll do anything to steal it back.

Unfortunately, my first attempt to break into a gated mansion is blocked by a dangerous and enticing werewolf who fingers my pelt and offers to team up with me.

In woelfin circles, werewolves are known as the skinless. They steal pelts. They aren't to be trusted.

But murders are dogging my footsteps while my cousin fades daily. I'm willing to lose my pelt to save his life.

The first book in Aimee Easterling's new Woelfin Awakening series is full of pack, adventure, and a healthy helping of romance. Why not come along for the ride?