Mob Boss' Secret Baby: An Enemies to Lovers Mafia Romance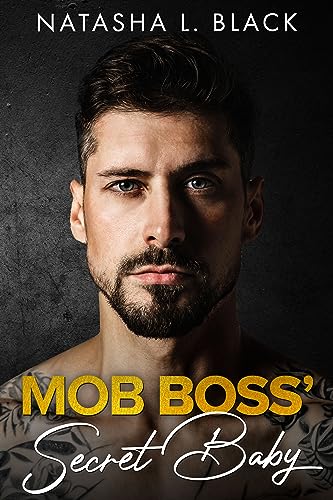 Mob Boss' Secret Baby: An Enemies to Lovers Mafia Romance
by Natasha L. Black

Infiltrating his world was my plan,
Falling for the enigmatic Mob boss wasn't.

He claims he's trying to take the family business legit,
But the world I grew up in tells me that's not possible.
I'm searching for a childhood friend who's disappeared without a trace,
And Matteo is going to help me find him whether he wants to or not.
Chasing secrets can be deadly,
Especially when they lead me into the very world I swore I'd never be a part of.
The closer I get, the more entangled we become,
Our encounters are reckless, fiery, and filled with a passion I never expected.

Yet, in this world of power and deceit,
I'm carrying the most explosive secret of all: our unborn child.
The stakes are high, and trust is scarce.

I know Matteo is a dangerous man, but what happens when the danger finds me?
Can the Mob Boss who's stolen my heart also save it?