Mission Clockwork 2: The Dark Deeps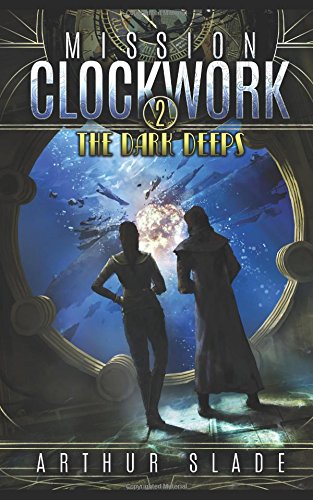 Mission Clockwork 2: The Dark Deeps
by Arthur Slade
There's danger hidden in the depths...
Transforming his appearance and stealing documents from foreign embassies is all in a day's work for young Modo, an elite British secret agent. A trickier task is figuring out his relationship with the beautiful Octavia, his fellow spy.
Their latest mission—to discover why ships are mysteriously sinking in the Atlantic—seems impossible. There are rumors of a new and powerful underwater weapon—a submarine with a mad captain at the helm. The French are only a few clues away from finding it, so Modo and Octavia must get there first. But the ocean hides secrets much darker and more deadly than they'd ever imagined.
The Dark Deeps is a gripping read filled with treachery, suspense, and brilliant Victorian inventions. This stand-alone novel is the second book in the award-winning Mission Clockwork series.
Start the adventure… buy The Dark Deeps today!
Previously published as The Hunchback Assignments: The Dark Deeps.