Miles & the Moon Cave: An Exciting Adventure Book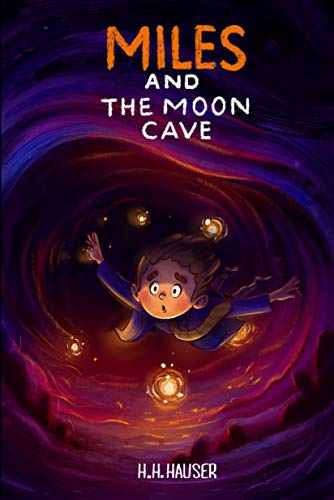 Miles & the Moon Cave: An Exciting Adventure Book
by H.H. Hauser

Explore An Adventure Full Of Wonder | An Exciting Middle Grade Adventure Book

Miles Dobbs is the only child to mining tycoon Thomas Dobbs. Abigail, Thomas' new bride, is anything but loving and affectionate. The Step-Wolf, as Miles would come to call her, sees to it that Miles is sent to the most remote boarding school for boys in the country: St. Bellmore. Perched atop a winding, cold and windy mountain, St. Bellmore had a reputation for being the finest school in the country, but it was anything but that.

Mysteries begin to unfold right before the eyes of Miles and Wyatt, his best friend. As sinister plots unfold, Thomas manages to get members of a secret organization, known only as The Society, into the school to intercept The Guild's underhandedness with Miles. Danger lurks at every turn, and it's a race to escape St. Bellmore's gloomy halls. With the help of Mrs. Carter, a member of The Society, Wyatt and Miles manage to rid themselves of the school; but this is only the beginning of the trouble that awaits them both at Dobbs Manor.

With Thomas away, the Step-Wolf is in full control of the household and she subjects Miles to the cruelest entrapment beneath the kitchen floorboards, in the cellar. Little does she know, that Miles is about to make the most fantastical discovery, and one that she had fought so desperately to make, herself. What the world knows about the constructs of space and science, is about to change forever.
Get ready to uncover what strange things Miles finds.
Miles & the Moon Cave is a great adventure book for 8-12 year olds.