Mantle and Key Complete Series Boxed Set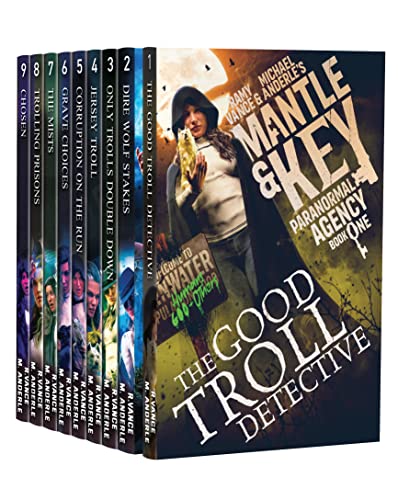 Mantle and Key Complete Series Boxed Set
by Michael Anderle

Half-troll. Half-human. All badass.
Maine doesn't like her father. It doesn't help that he's a troll. As in a literal, lives-under-a-bridge troll.
When her father is killed, Maine returns home to settle his estate and learns that he wasn't any ordinary troll, but the town hero. And since she's inherited his Mantle, assassins are now gunning for her.
Grab this complete series boxed set and find out if Maine can uncover the truth about her father and answers to other supernatural mysteries.
---
When Maine inherited her father's Mantle, she got more than a demonically possessed magical cape that reveals one's weakness. She also inherited several busloads of mythical adversaries.
Thanks, Dad!
Now that she's inherited the Mantle, her father's assassins are coming after her.
With powerful supernatural beings gunning for her and the Mantle, Maine doesn't have much time to learn about her magical inheritance.
She has a choice to make. Give up her father's Mantle and return to her mundane, human life, or stay and fight.
With the help of a chihuahua-sized dire wolf, a very sexy wizard, and her father's Mantle, Maine enters a maze of supernatural mysteries.
Will Maine uncover the truth of who her father was and why he was killed? Can she avoid her quest for that truth risking the lives of her and her friends along the way?
Included in this boxed set:
The Good Troll Detective
Dire Wolf Stakes
Only Trolls Double Down
Jersey Troll
Corruption on the Run
Grave Choices
The Mists
Trolling Prisons
Chosen
Scroll up and click BUY NOW or READ FOR FREE and join Maine as she takes on the mantle of her father's legacy.
Genre eBook of the Week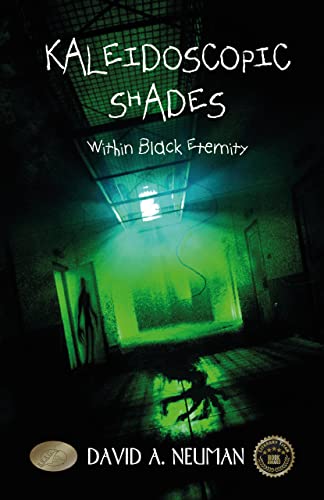 Reality is an illusion... Kaleidoscopic Shades - Within Black Eternity - now a multi-award winner and bestseller at Online Book Club for the past two months, is described as a hellish Alice