Magnetic Faith: A Bold Guide To Creating The Breakthrough Life You Want God's Way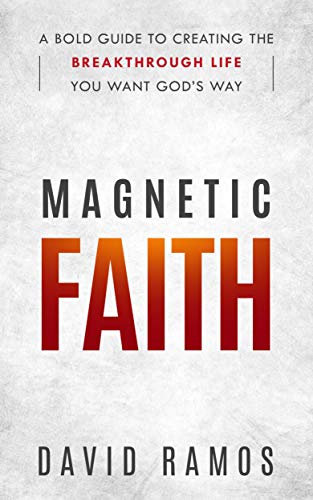 Magnetic Faith: A Bold Guide To Creating The Breakthrough Life You Want God's Way
by David Ramos
How do you transform the impossible into the inevitable? It begins with the power of your faith.
If you've ever felt like God must have better for you than where you are right now, you are correct! This powerful book will show you exactly how to achieve the extraordinary life you were created to live.
In Magnetic Faith you will dive into the Biblical formula for activating your faith as well as:
Discover the "Triangle of What Controls You" - and how to begin controlling it
How Colossians 3 lays out the exact steps you need to take in order to transform your life
The 7 Core Identities, Mindsets, and Habits God wants you to walk in - and the profound benefits of each
If you have reached a point in your life where you know there is more out there for you, but you feel as though you are stuck: this book is for you.

Magnetic Faith is not just another informative title to add to your bookshelf. It's a manual on how to break out of the ordinary and claim the exceptional life God has for you.
What happens next is up to you.
Buy your copy of Magnetic Faith today!