Magical Connections: A Collection of Fantasy Short Stories & Novellas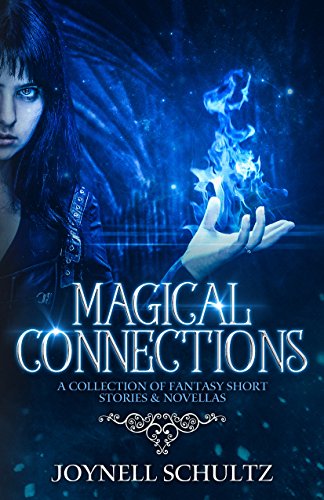 Magical Connections: A Collection of Fantasy Short Stories & Novellas
by Joynell Schultz

How far will you go for love?
From a pregnant fairy godmother to a child bitten by a werewolf, a fallen angel to a mail-order witch, these six fantasy short stories & novellas, connected by magic, will be sure to leave you feeling satisfied.

Fangs & Fairy Dust: An Angels of Sojourn Spin-Off Novella
After eighty years, Ryker returns to Dubuque, hunting down a rogue vampire once again…only this time, the vampire didn't break his heart.

Aliza is just a normal human trying to say goodbye to the past, but after a brutal attack, she never expected her goodbye to begin an unimaginable future.

The Mail-Order Witch (short story)
The magic in our world is dying. Ettie, one of the last of the pure-blooded witches, gives up on love and embarks on a lonely journey as a mail-order bride to save it. Is the man she's marrying everything she hoped for or is he hiding a secret…
 
Hidden: A Pregnant Fairy Godmother's Journey… (novella)
Even being the best fairy godmother in all the land, Ciera's been hiding a secret. Not only is she pregnant, but she's magically pregnant with a human child.

Humans are not allowed in the fairy realm. Period. That includes half-fairy/half-human babies. The only solution is to give the baby to its father before the Fairy Council finds out her secret.

Finding the father should be easy. How many men named John could possibly live in this place called Chicago?

The Enchanted Apothecary
A grieving shopkeeper becomes suspicious of a mysterious man who keeps visiting her apothecary shop.

One Possible Future: An Angels of Sojourn Short Story
Jocelyn learned not to ignore a vision. Eight years ago, her disregard of a premonition cost her fiancé's life.
Now, her visions bring her to a fallen angel who is in desperate need of help after losing his wings. The problem: he doesn't want assistance.

Unwilling to carry any more guilt, Jocelyn insists on helping him, even if it puts her own life in jeopardy.

Bitten: An Angels of Sojourn Spin-Off Short Story
A desperate mother struggles to protect her son.
Genre eBook of the Week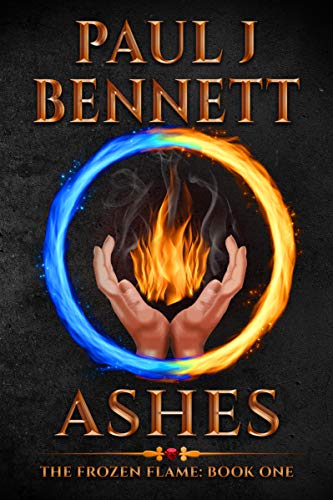 Magic is the key... but will it save them, or consume them? For Natalia, there is no choice. Trained as a battle mage, she has the potential to be the most powerful spellcaster the family has