Louisiana Hotshot: A New Orleans Murder Mystery; Talba Wallis #1 (The Talba Wallis PI Series)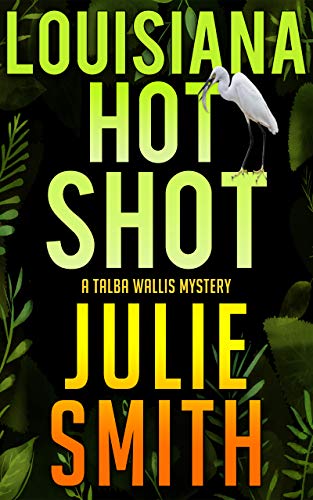 Louisiana Hotshot: A New Orleans Murder Mystery; Talba Wallis #1 (The Talba Wallis PI Series)
by Julie Smith
NOW AVAILABLE AS AN AUDIOBOOK
"Can't wait for the next Evanovich? Louisiana Hotshot's Stephanie Plum with Tabasco, dawlin'." -The Clarion Ledger
The FIRST book in the Talba Wallis series by Edgar-Award winning author Julie Smith
WANTED: HOTSHOT P.I. WITH NEAR SUPER-HUMAN SKILLS.
Confirmed grump Eddie Valentino placed the ad. Hotshot twenty-something Talba Wallis knew exactly how to answer it.
And thus was born the dynamic duo of New Orleans private detectives—one cynical, sixty-five-year-old Luddite white dude with street smarts, and one young, bright-eyed, Twenty-First century African-American female poet, performance artist, mistress of disguise, and computer jock extraordinaire. Think Queen Latifah and Danny DeVito.
In Louisiana Hotshot, their job is to hunt down a sociopath and pedophile who's molested the fourteen-year-old daughter of their client, hangs out on the ragged edges of the rap and recording industries, and has more powerful allies than a Cabinet member.
But both detectives have unfinished business from the past—in Eddie's case, something he deeply regrets; in Talba's, a personal mystery, one so frightening no one will help her investigate. But she knows she won't sleep till she solves it—and the truth will change her forever.
"Smith generates plenty of tension as the savvy veteran and the eager novice combine their talents. But it is Smith's evocation of her beloved New Orleans and her deft exploration of her characters' intimate relationships that will lure readers to this series." -Publishers Weekly