Liberty 2041: Episode Book 1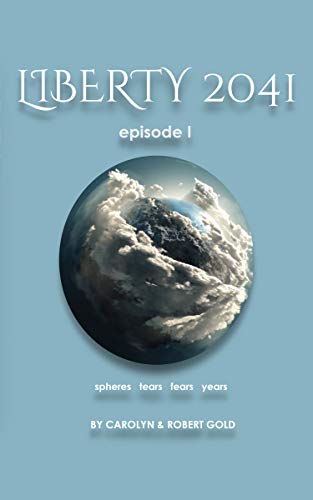 Liberty 2041: Episode Book 1
by Robert Gold

Jessica Stafford was thrust into unwilling notoriety ten months ago, after her last interscholastic debate. Overnight, she became a spokesperson and celebrity for kids everywhere; that's when all her problems began. Jess was never out to seek fame, what she wanted was to secure the voting rights for fourteen year olds in the next presidential election.

Scarsdale, New York, March 2041, we meet our protagonist as she's presented with her latest challenge. How to stop The World Chancellor from removing kids' sense of freedom; his ideas are nefarious. He plans to deactivate the implanted nano technology in everyone under the age of eighteen.

Jessica's fears, insecurities and a strong desire to help, enter a battle of their own until her trusted friends convince her that dethroning this ghoul is the opportunity of a lifetime she's been waiting for. The world's nemesis is solely focused on setting back the clock of progress by overpowering international leaders and disempowering kids worldwide.

They must act quickly before they lose their life-enhancing capabilities. The enigmatic Tomas, has been working behind the scenes to support Jess with the help of her best friend, the indispensable multi-talented Jasmin. Military genius brothers Josef and Stefan, agree to join forces in what was expected to be a brainstorming session. Dahvid, a soft spoken, brilliant tech broker and young mystic, transforms the meeting into a life-altering event as soon as he makes his appearance. Once media sensation, singer/songwriter Sahrit shows up, Jess has no choice but to agree to lead the group. Together, they devise a master plan where music, technology and mysticism will come together to repair the world.