Lethal-Peril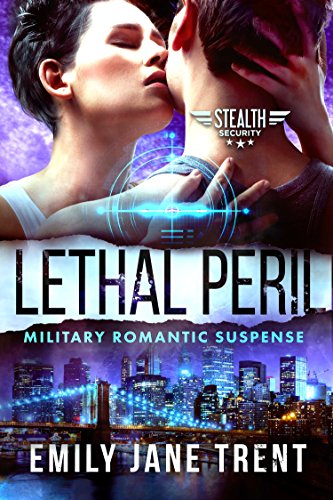 Lethal-Peril
by Emily Jane Trent

Can a Navy SEAL save her from the lethal conspiracy?
Her life is in jeopardy.
Heiress Elizabeth Foster is a rebel, living on the fringes of her wealthy family's influence. After witnessing an alarming subway accident, Elizabeth fears that she was the killer's actual target. She turns to the one man she trusts, a former SEAL turned bodyguard. He is a childhood friend, and after ten years, she's back under his protection.
˃˃˃ Who has a motive to kill her?
Ex-SEAL Wyatt Mercer's new assignment at Stealth Security brings his past back to haunt him. A woman he doesn't expect appears in his life, and reaches out for his protection. He is sure that she isn't telling him everything, but when the threats escalate he rises to the challenge of protecting her from the claws of her powerful enemies.
˃˃˃ Can Wyatt rescue her in time?
Elizabeth stumbles across deadly secrets, and her enemies will stop at nothing to silence her. The fight against danger keeps Wyatt close, and he discovers a powerful attraction to Elizabeth. Will the forces of greed steal the one woman he desires, and wipe out any chance for a future?
˃˃˃ Lethal Peril (Stealth Security Book 2) has no cliffhanger.
Stealth Security Series:
Cold Peril (Garrett and Marlene)
Lethal Peril (Wyatt and Beth)
Ruthless Peril (Hunter and Tessa)
Grave Peril (Rip and Lela)
Deadly Peril (Thaddeus and Jana)
Stealth Security is a Military Romantic Suspense series with ex-Navy SEAL heroes employed as bodyguards to celebrity and VIP clients. The characters you love make appearances in future stories.