Laws of Attraction (Triorion: The Series)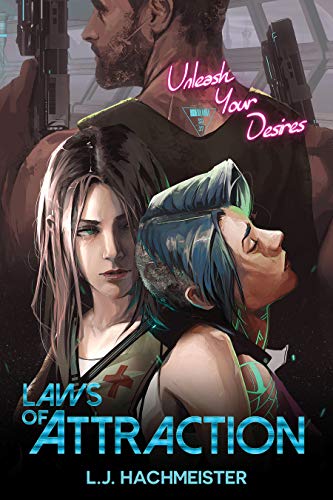 Laws of Attraction (Triorion: The Series)
by L. J. Hachmeister

An uptight nurse. An outlaw telepath. When war erupts, will their accidental psychic bond tear them apart - or unleash true desires?


Nikkia "Niks" Rison thinks she has it all: A great career as a nurse, a steady boyfriend, and a life traveling the stars. That is until a medical experiment goes wrong and she's tethered to the mind of Rex, a gorgeous - and dangerous - telepath who uses her unusual talents to unleash her clients' desires. Caught in the middle of the intergalactic war against the telepaths, Niks faces her greatest fears as Rex is captured by the military and sentenced to a fate worse than death. Will Niks abandon everything she knows to save the one she loves?

Keywords (a guide for readers):
Spicy love scenes, adventure, romance, progressive relationships, science fiction/fantasy, LGBTQ friendly, military, battles, prisoner-of-war, racism, happy endings.

A progressive love story that breaks all the rules.
Neo Edmund, Amazon bestselling author
"50 Shades of Grey" meets "Sense 8" in this sweeping, futuristic adventure.
D. J. Butler, Amazon bestselling author and Dragon Award winner