Kisses of a Rebel Rogue (The Duchess's Investigative Society Book 5)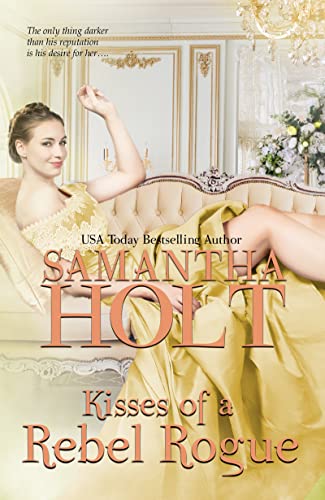 Kisses of a Rebel Rogue (The Duchess's Investigative Society Book 5)
by Samantha Holt

The only thing darker than his reputation is his desire for her…

From homeless street thief to business owner, Charlotte Bailey has come a long way. Which makes it all the more distressing when an old friend arrives, asking her for the impossible. She never thought refusing him would put her life in danger. And she certainly wasn't prepared for a sinfully attractive rake with a past darker than her own to step into the role of her protector. But, here she is…

Peregrine Morgan can't abide a mystery—and the lovely Charlotte is indeed a mystery. Initially, he thought she was involved with the dangerous criminal he'd been hunting. But now, he's not sure of anything. He has no idea why he feels so compelled to rescue her. Even more perplexing is his desire to keep her by his side (and in his bed) even after the threat has passed…

With danger lurking around every corner, will Charlotte be able to put her faith in Peregrine—and in love—when it matters the most? Or will happily ever after remain elusive for this reluctant heroine and her unlikely hero?