Kilty Secrets: Time-Travel Urban Fantasy Thriller with a Killer Sense of Humor (Kilty Series Book 5)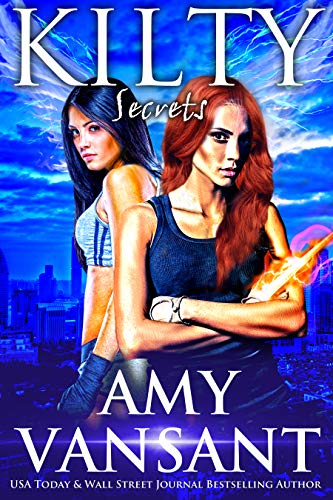 Kilty Secrets: Time-Travel Urban Fantasy Thriller with a Killer Sense of Humor (Kilty Series Book 5)
by Amy Vansant

The secrets of Broch and Catriona's time-traveling past bubble to the surface in this latest urban fantasy thriller by USA Today and Wall Street Journal best-selling author Amy Vansant.
After discovering the shocking consequences of their lark in Las Vegas, Catriona and Broch find themselves on the hunt for a serial killer thought dead. Meanwhile, back in Hollywood, forces build against the time travelers as Catriona's father endeavors to consolidate his burgeoning power. When his machinations capture the attention of a mysterious group of strangers, will they arrive to work with him or against him?

When a gorgeous redhead arrives promising help, Catriona and Broch must decided whether to trust her---a move that will irrevocably change the trajectory of their lives.

Fans of Patricia Briggs, Carrie Vaughn and Charlene Harris will delight to find a series that provides an unique, perfect blending of thrills, fantasy and humor with a splash of romance.