Keeping Secrets, A Legal Thriller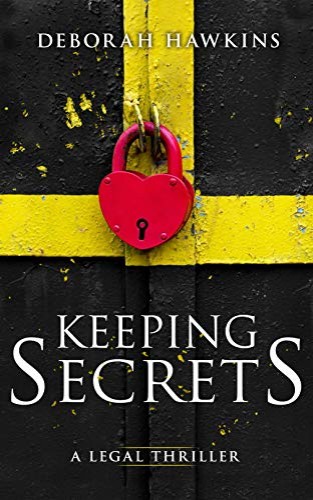 Keeping Secrets, A Legal Thriller
by Deborah Hawkins

For thirty years, Brendan Murphy has done the impossible. He has kept his client, Professor Edward Wynne Carter, III, alive on Virginia's Death Row. Three juries have convicted Ed of murdering his pregnant wife in 1983, but Ed continues to insist that the real killer is Allison Byrd, the law student who stalked him relentlessly and whose lies sent him to Death Row. Now Ed's execution is set for March 3, 2017, the day before his son Wynne's marriage to Claire Chastain.

Mckenzie Fitzgerald, a name partner in Hugh Mahoney's San Diego law firm, learns of Ed's impending execution on the day that she also learns she has been nominated to the United States Supreme Court. She has evidence of Ed's innocence, but her career will be destroyed and she will lose the nomination if she reveals it. Determined to save her career, she stubbornly insists Ed is guilty.

When Claire tries to help Brendan prove that Allison is the real killer, Allison makes an attempt on Claire's life. Jeff Ryder steps in to protect Claire and agrees to help her find evidence that Allison killed Ed's wife. But when Claire is kidnapped on her wedding day and Brendan has a heart attack, Jeff becomes responsible for saving Claire and Ed in the face of mounting evidence that Ed had both motive and opportunity to kill his wife.



.