Keeper: A Hockey Romance (Dallas Devils Book 4)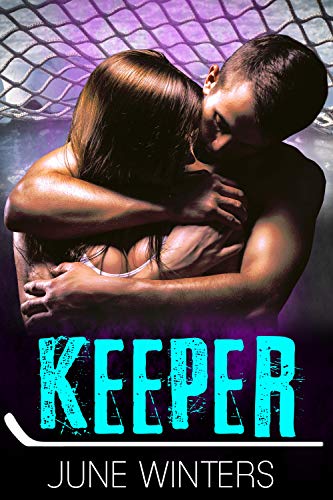 Keeper: A Hockey Romance (Dallas Devils Book 4)
by June Winters

A fling with a stranger is the last thing on Ainsley Carter's to-do list. After a bitter ex exacted a public revenge, the mortified photography major only wants to lay low and heal her wounds. Some Spring break this'll be ...

When Ainsley gets stranded at the club hundreds of miles from home, she's rescued by a tall, hot guy in an expensive suit. But Tanner's no knight in shining armor -- and Ainsley knows she's not the first girl he's brought back to his jaw-dropping penthouse. A kiss or two might be a nice distraction, though, right?

Sorry, ladies. Tanner Vaughn doesn't do relationships -- the heart-breaking goalkeeper is solely committed to stopping pucks for the Dallas Devils. Lately, though, the all-star goalie's game is in the dumps. What's he doing wrong?

Tanner's not used to hearing the word no. But when the girl from out of town leaves the athlete aching, his game rebounds in a big way -- and now he's convinced she's the reason for his success. Only problem? He's got no idea how to find her. Is Ainsley the keeper he's been waiting for?
Keeper is a 90,000 word hockey romance. This standalone novel is the fourth book in the Dallas Devils series. No cheating, no cliffhanger, HEA always guaranteed!