Journey to Victory: Sweeping Historical Saga of Young America (Patriots and Seekers Book 1)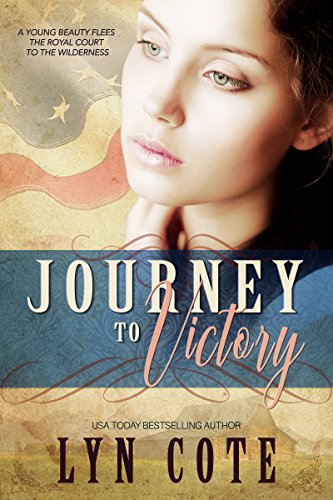 Journey to Victory: Sweeping Historical Saga of Young America (Patriots and Seekers Book 1)
by Lyn Cote
A young beauty flees the French royal court to the American wilderness~

In the early 1770's, Christiane Pelletier, an extraordinarily beautiful young woman, is next in a line of courtesans who have been favorites at the French court during the reigns of two monarchs. Yet she longs to be the beloved wife of one man, not a lovely piece of human art passed from one noble to another. And the winds of change are sweeping Europe.

Christiane flees France with her renegade father. In the Canadian wilderness, she survives the shock of leaving a life of wealth and privilege. To escape frontier violence, she moves southward only to become involved in the burgeoning American Revolution.

Daughter of a French courtesan to frontier wife to companion of Lady Washington, Christiane moves into the heart of the American rebel elite. But one man in her life can never be forgotten. Once he was her friend. Now he has become her enemy. Will he become her destiny? Only God knows.

The late prolific reviewer Harriet Klausner gave the print edition 5 stars: "Book one of the Patriots and Seekers Revolutionary War era thriller is a great tale due to a strong cast and held together by a wonderful brave protagonist. Readers obtain a taste of life in the rebellious colonies through the trials and triumphs of courageous Christiane."
Authentic history with historic figures in the cast. Rated PG13 for adult situations and mild violence.