Jay's River: A Young Adult M/M Romance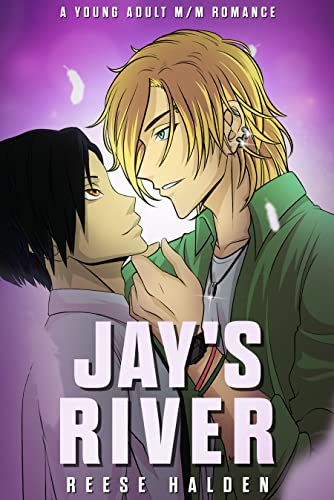 Jay's River: A Young Adult M/M Romance
by Reese Halden

Jay, a second-year student at university in Thailand, is haunted by his past. After a traumatic senior high school experience where he was humiliated for coming out as gay, Jay has sworn off relationships and is committed to keeping to himself.

Then River moves in next door.

The beautiful American surfer boy is a few years older than him and is in the same class at university. There's undeniable chemistry between the two, but can Jay work up the courage to put himself out there again? Is River even into him?

He could find love, or be disappointed and hurt once again. And even if they do hit it off, Jay's past is lurking around the corner. And this time it could physically endanger both him and River.

Follow Jay's coming of age story of love and overcoming the odds in Jay's River. Featuring a supportive family, a gay main character dealing with a bully, and a love that transcends two cultures, this LGBTQ+ romance shows the importance of being true to oneself and following one's heart.