Jack (Vegas Kings Book 1)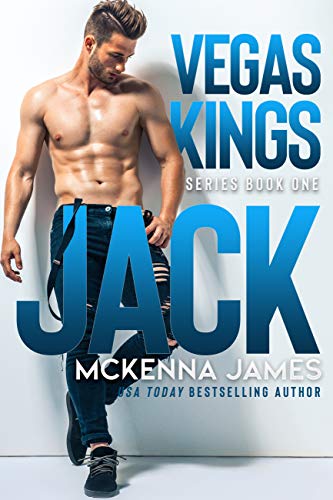 Jack (Vegas Kings Book 1)
by Mckenna James

Jack Stapleton and his friends rule Las Vegas. They've got more money than they know what to do with, and Jack can have any woman he wants­­­­—except Ellie.
JACK
Rejection. That's what I get for trying to save a girl who obviously doesn't want saving.
Paying off her father's debt so she can stop taking off her clothes for other people? That was a no brainer. Obviously, I hoped she'd fall victim to my irresistible charm. My selflessness.
But no.
I've offended her independent spirit, and instead of falling for me, she's doing everything she can to avoid me. I should forget all about Ellie Masters, but I'm a sucker for her sassy smile and that fiery, luscious mouth.
I'm more than willing to take a gamble on this girl, but she's made it clear I'm going to need more than luck to win her heart.
ELLIE
My momma raised me to believe that I don't need a man. Except, apparently, I do.
And now that I owe a debt to a billionaire, I feel sick to my stomach.
It's not like I'll ever be able to pay him back.
The man is richer than God, and hotter than the Devil. When he's next to me, I just about melt.
The last thing I want is to fall for a man like that.
The problem is, I think I already have…