In The Attic (Based On True Crime Book 1)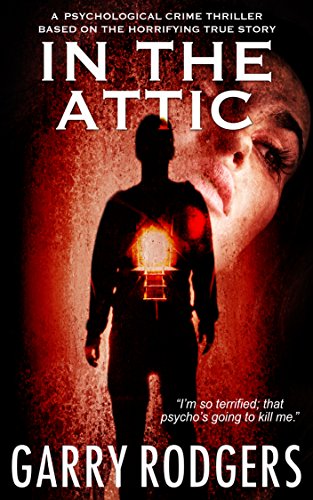 In The Attic (Based On True Crime Book 1)
by Garry Rodgers

"I'm so terrified... that psycho's going to kill me!" Maria Dersch prophetically predicted her death at the savage hands of her ex-boyfriend, Billy Ray Shaughnessy, who hid in her attic for two and a half days with an ax before sneaking down in the dead of night, chopping Maria and her new lover to death.

In The Attic is based on a true crime story - an intense, shocking, and unforgettable psychological crime thriller - and a real double murder case author Garry Rodgers investigated as a homicide detective. It's also told from the killer's point of view through his lyrical, psychotic, and homicidal thoughts.

In this lightning-paced, mind-twisting, psychological ride, you're suspended in a six-day investigation and search for Billy Ray after Maria reported a violent, knife-point, sexual assault committed by him on a Friday afternoon. Over the weekend, police and friends made a frantic attempt to lock Billy Ray from the house and track him down to prevent escalation. They failed.

In The Attic allows a terrifying yet fascinating access to a psychopathic, anti-social mind—a mind diagnosed as one of the most outstanding cases of mental disorder a team of forensic psychiatrists ever saw.

Here's what readers of In The Attic are saying:

"Aghast! This is one of the best written and easily the most horrifying suspense story I have read. The writing is so clear and so compelling that you are immediately drawn in. I. Could. Not. Put. This. Down."

"The author's seamless POV transitions are genius. You're given a disquieting look into the deeply disturbed, misogynistic psyche of a killer and the concern of a dedicated, seasoned police officer."

"As events unfolded, I found myself praying the victim would somehow survive, which is absurd, as you know going in, the story is about a double murder. Garry Rodgers' writing is so fluid, he places you in the detective's shoes without effort—you're there, you're experiencing scenes as they unfold. I'm not prone to nightmares by something I've read, but Garry Rodgers has succeeded where others left little, or no impact."

"Do not let the horrific and graphic nature of this novel dissuade you. This is a must-read for crime novel enthusiasts. I felt driven to finish this book in record time. True story, great writing, emotional investment. What more could you want from a title?"

"In my opinion, Garry Rodgers is slated to become one of the most outstanding crime writers of our time."

"If you've ever read The Widow by Fiona Barton or The Girl on the Train by Paula Hawkins, my feeling while reading In The Attic was akin to my feelings while reading Widow and Train. I don't just think it's a great read, I think it's an important story—of mental illness, abuse, and how the limitations in social services can sometimes coalesce at the wrong moment, hurting all involved."

"It sounds like a cliché, but I couldn't put it down. I was gripped from the first sentence, and was not so much reading as inhaling the story until it was done. I took a long, cathartic shower to get my head back in my own world, so I could write sensibly about my experience as a reader of this gripping story."

"No awareness that I was reading a book, more like I was completely inside the story"
Genre eBook of the Week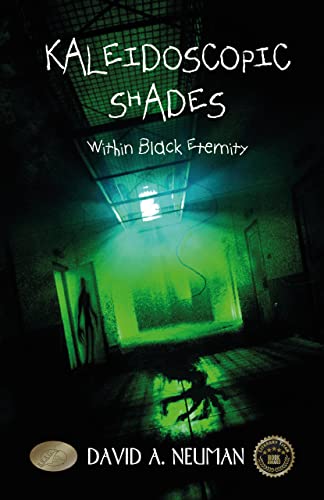 Reality is an illusion... Kaleidoscopic Shades - Within Black Eternity - now a multi-award winner and bestseller at Online Book Club for the past two months, is described as a hellish Alice