I'll Cross the River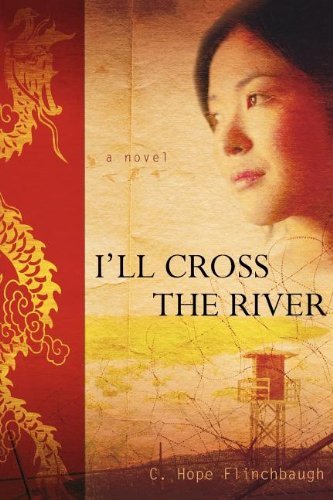 I'll Cross the River
by C. Hope Flinchbaugh
Lay still pretend you are dead, Young Soon told her trembling young son as she lay, bleeding, on the ground, and nestling her nursing baby closer.

How could the daily messages blaring from the loud speakers be wrong? Loyal communists believe government announcements that North Korea is the only country prospering, as the rest of the world is depressed and starving. Was it all a lie?

After reading a smuggled newspaper article about life beyond North Korea, widowed and pregnant Young Soon is determined to flee her beloved country with her son and baby to find food and safety in neighboring China...across the river.

Near the riverbank and above the guardhouse looms a great red dragon. Its tail sweeps back and forth across the river and smaller evil-looking creatures scurry beneath it. Far above the red dragon, Heaven s warriors, dressed in white, charge courageously. The dragon seems distracted, but not defeated. What s to become of Young Soon and her children?

Miles away in China, Mei Lin has a heart-pounding dream about a baby crying out to her from murky waters. Who is this baby? How will she find him?

I ll Cross the River is a true-to-life novel that depicts the incredible human tragedy occurring today inside North Korea. The prayers of many bring two families together in a story you will never forget.