I Fear No Evil Boxed Set One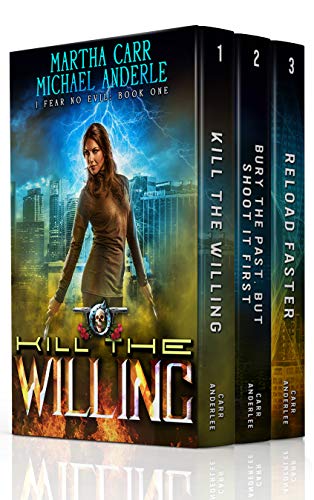 I Fear No Evil Boxed Set One
by Martha Carr & Michael Anderle
Wanted: Tomb Raider - No experience necessary. Requires Life Insurance. Will be working with deadly magical artifacts and killers.
Read the first three books at a discount!
Meet Shay Carson, a former contract killer looking for good, honest work.
She's determined to leave her old life in the rearview mirror but easier said than done.
Not the kind of woman happy to work behind a desk, Shay is looking for something more hands-on, more exciting, a bit more…dangerous.
She gets her wish, and a little bit more than she bargained for.
Ice Witches, buried gold, tech geniuses, cartel home invaders…and then there's James Brownstone.
Contains the magic of Tomb Raider but with actual magic. Plus, Lara Croft never had a friend like Brownstone…

NOTE: This book contains cursing. Perhaps humorous cursing, but cursing nevertheless. If this offends you, I don't suggest reading this book.