How to Stop Yelling & Start Connecting with Your Highly-Emotional Teen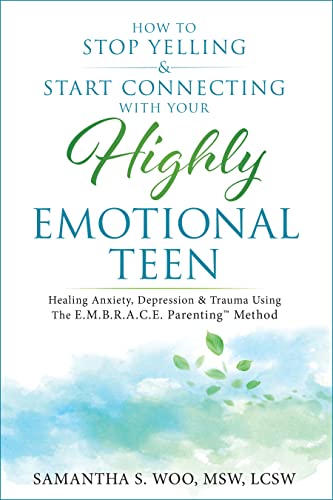 How to Stop Yelling & Start Connecting with Your Highly-Emotional Teen
by Samantha S. Woo

Hope for Hurting Parents
You remember the dreams you had when your child was born. The innocence and possibilities. But lately, things have taken a troubling turn. Sure, you do your best to keep up appearances in public. But you live in constant worry about what's happening behind your teenager's closed bedroom door.
Now it's time to turn the tide with The E.M.B.R.A.C.E. Parenting Method:
✓ Escape the endless cycle of "fight or flight" conflict.
✓ Use simple strategies designed to quickly diffuse tension.
✓ Reconnect with your inner teen to find common ground and uncover root issues.
✓ Break through the defensive wall your teen has built up by accessing vulnerable parts of each other's hearts.
✓Create new patterns of relating that will build genuine friendship that lasts a lifetime.
Get ready to discover a biblical, graced-based approach to parenting teens that offers hope and healing for your entire family.