How to Choose the Ultimate Side-Hustle: Making Money and Being Your Own Boss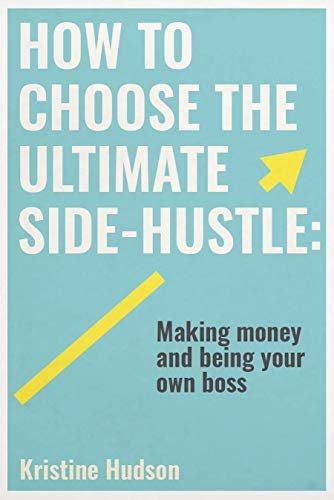 How to Choose the Ultimate Side-Hustle: Making Money and Being Your Own Boss
by Kristine Hudson

If you're interested in earning extra income, but don't know where to begin, read on…
Are you running low on both money and time? Do you feel as though your job is unfulfilling to you, emotionally? Are you looking to make your break into a full-time creative career, but lack the expertise?
If so, we're here to help.
A side-hustle is a type of job that today's modern woman can perform whenever and wherever. With the "Boss Lady" mentality and the ability to work within your own schedule and timeline, this type of gig can help supplement your income without drawing you away from your main priorities, such as children, school, a full-time career, or your ultimate passion.
Women everywhere are stepping up to become their own bosses, sharing their experience and talents with clients and customers around the world. Best of all, they don't have to compromise the things that really matter in their lives. A side-hustle allows you to generate income while still doing all the things you love!
Here's a tiny fraction of what you'll discover:
•How to form boundaries as a modern Boss Lady
•Creating a portfolio that draws in customers and establishes your authority
•How to choose your new side-hustle… and establish clientele
•Maintaining websites, projects, and a schedule that fits your needs
•Maximizing your income...and much, much more you've ever thought about how a side job could benefit your life, this book can guide you through unknown territory to success.
Even if you have just a few spare hours to devote to side-hustle, begin now with the easy-to-follow steps outlined here. Click now to purchase this book and get started with a new source of income that works with you AND for you!