How To Break Up With Alcohol and Not Stay Friends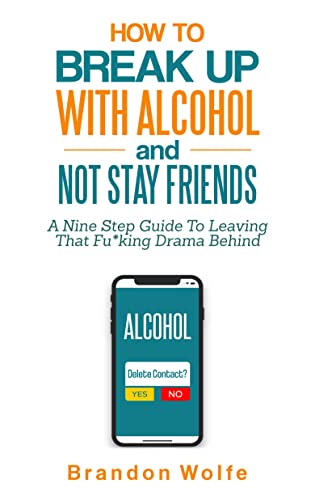 How To Break Up With Alcohol and Not Stay Friends
by Brandon Wolfe

Has alcohol turned into a stage five clinger?

Has your relationship begun taking a toll on your physical and mental health? Is it affecting your finances? Stirring up drama between you, your family, and your friends?

Over many years, my relationship with alcohol went from an innocent infatuation to a toxic codependency. We reached a point where we couldn't, and frankly shouldn't, coexist anymore. Perhaps you find yourself in a similar struggle. Or maybe your relationship hasn't yet spiraled, but you are seeing or feeling subtle warning signs that you might be heading in a negative direction.

How To Break Up With Alcohol and Not Stay Friends incorporates my personal story into a nine-step breakup guide. This book will help all drinkers, from casual to committed, find clarity and freedom from alcohol's drama, manipulation, and control.