How I Learned to Like My Mom: Forgive Those You Love ... Before It's Too Late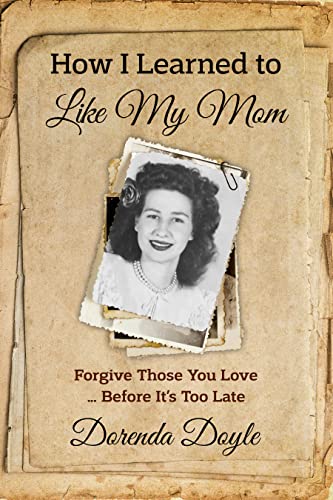 How I Learned to Like My Mom: Forgive Those You Love ... Before It's Too Late
by Dorenda Doyle

This is the true story of a woman who drank too much, parented too little, and married SEVEN men! She was beautiful, talented, wrote country songs, and just happened to be my mother.
Can you love someone but not Like them?
Can you forgive what you can't forget?
Is it ever too late?
Set in the Midwest, this Tears to Cheers memoir details a journey through a traumatic childhood of alcohol, abuse, divorce, neglect and poverty. But don't despair ... healing is possible when forgiveness is present.

Forgive those you love ... Before it's too late.
I offer my story of healing and forgiveness as I discovered that my mom was actually a pretty likable, remarkable, and admirable person. I just had to get to know her.

This memoir is for anyone who had a difficult or traumatic childhood because of alcohol, abuse, divorce, neglect or poverty. Most especially, this book is for anyone who has someone to forgive.
Get How I Learned to Like My Mom today.