Hop-About: The Adventures of Benny the Bunny and Mr. Rabbit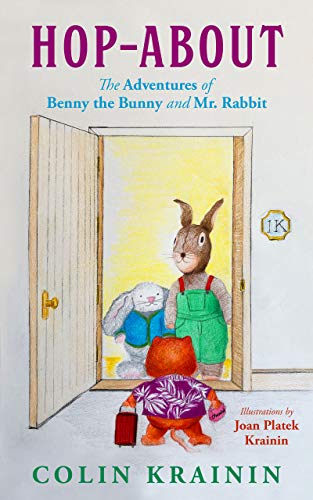 Hop-About: The Adventures of Benny the Bunny and Mr. Rabbit
by Colin Krainin

If Mr. Rabbit had to change one thing in his life—well, he wouldn't. His best friend Benny the Bunny could not agree more. The two wawas enjoy a vibrant life together on the Upper West Side of New York City. Their cozy days are filled with flowers, friends, and fresh strawberries smothered in whipped cream.

That all changes when Benny's past comes knocking on the door of Apartment 1K in the form of Custerd the Cat. He's orange. He's outrageous. He's Boca Raton's leading feline bon vivant. And he is a cat with a plan.

The wawas soon find themselves on a journey to find a lost friend that takes them across the Australian outback to a grand fortress, mysterious and dark. Will the wawas confront their greatest fears in order to find their friend? Or, like so many other wawas before them, will they end up lost without any hope of being found?

Hop-About features beautifully crafted characters that overflow with humor and pathos as they confront the realities of our world today. Climate change, wildfire, callous indifference, trauma, and profound loss haunt the wawas' journey. But kindness, courage, friendship, and love are the ingredients in a powerful antidote that is needed now more than ever.