His Cocky Cellist (Undue Arrogance Book 2)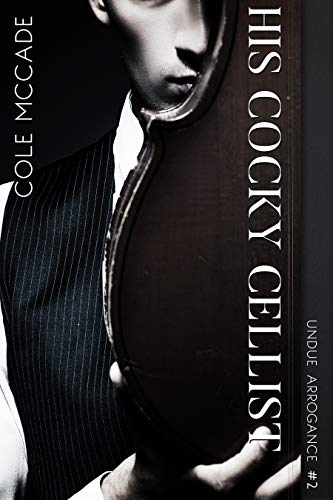 His Cocky Cellist (Undue Arrogance Book 2)
by Cole McCade
One night. One contract. One kiss, and Victor Newcomb will never be the same.

By age 24, Vic has accomplished more than most men achieve in a lifetime. Since childhood he's tried to be the perfect son, the perfect executive, the perfect heir—and as next in line for the throne of his father's multibillion dollar textile empire, he's made his life entirely about discipline and control.

But he doesn't know what discipline truly means—until he meets Amani Idrissi.

University student. Part-time masseuse. Cello virtuoso. The serene, reserved Moroccan American femme fascinates Vic with his cool allure, changing everything Vic thought he knew about power, about control, about his own sexuality. Yet when cello lessons turn into a business deal of an entirely different nature, Vic quickly realizes he'll pay anything for the chance to see Amani again. To submit to his touch.

To discover the complete and utter freedom in giving up control.

But the deeper Vic falls headlong into love, the more he realizes he doesn't know Amani at all. Secretive, withdrawn, Amani seems determined to keep their relationship strictly business. Even if Vic can see the quiet hurts, the old wounds hiding behind those dark, enticing eyes...

How far will he have to go, to win the love of his cocky cellist?