Hell Hath No Fury: Queen Of Hell Book 1 (Queen of Hell Series)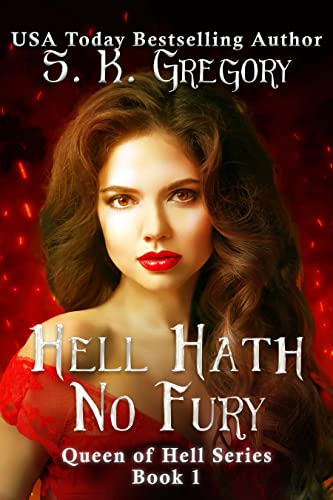 Hell Hath No Fury: Queen Of Hell Book 1 (Queen of Hell Series)
by S. K. Gregory

Halloween Night - An epic battle to decide who will be Queen of Hell...
Jesse and his friends just want to party and hook up with some girls. Instead they end up dead. Unfortunately, their problems don't end there as they are caught between two warring succubus sisters, who battle it out to see which one will be crowned Queen of Hell.
Sasha and Sarah have hated each other their whole lives, but now the world is at stake. Sasha is supposed to take the throne, now her devious little sister has found a way to usurp her, but only if she completes her ritual in time. Sasha has never wanted the throne, but she can't allow Sarah to have it.
Can she defeat her sister and find a way to get out of the deal? Or will she be forced to go straight to Hell?
Book 1 in the Queen of Hell Series. 18+ due to mature content