Heart Trouble (Hearts and Health Book 1)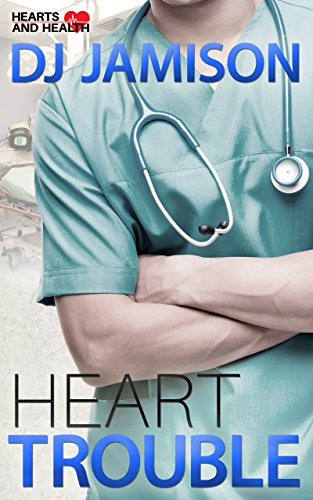 Heart Trouble (Hearts and Health Book 1)
by DJ Jamison
When Gage Evans gets a look at his hot nurse, he's smitten immediately. Too bad he's given the nurse the impression he's some kind of daredevil. It couldn't be further from the truth. Gage is a college journalism instructor writing a series of guest columns that require him to jump into new experiences -- a fun bucket list, but one that does nothing to convince Ben he's not an adrenaline junkie.

Fresh off his latest heartbreak, nurse Ben Griggs is wary when one of his patients shows an interest in him -- especially when that patient showed up in the ER after a motorcycle accident. Ben's ex was a biker, a friend with benefits, and he dropped Ben cold when someone more interesting came along. Ben isn't the kind of guy who can hold the interest of an adrenaline junkie like Gage Evans for long. The last thing he wants is to lose his heart to the wrong man again.

The more Ben gets to know Gage, the harder he is to resist. He can only hold on for the ride and keep his guard up as much as he can. But Ben's lack of trust seriously gets in the way of building a relationship, and Gage will only be patient so long. Can he trust Gage enough to give his heart, or are they destined to have a fling that goes nowhere?

This is a spin-off from the Ashe Sentinel Connections series, where Ben appears briefly in the book "Hard Press." It can be read as a standalone.