Haunted Girl Walking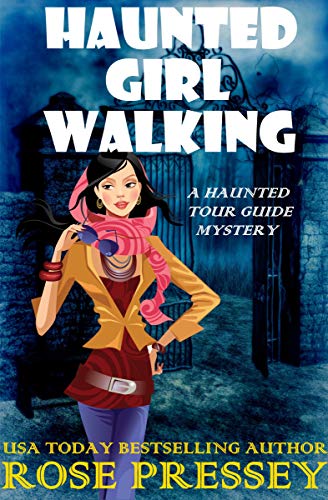 Haunted Girl Walking
by Rose Pressey

A murderer? Ripley Van Raden is a librarian by day and a haunted tour guide by
night. Her resume doesn't include murderer. The police have to suspect her of the
recent murder though when she's caught on video at the scene of the crime. Rip has
to find the killer and clear her name before she has the book thrown at her.
Will the spirit activity in the haunted town of Devil's Moon guide Ripley to the
killer?