Halloween Dragon: MM Shifter Romance (Lewiston Dragons Book 2)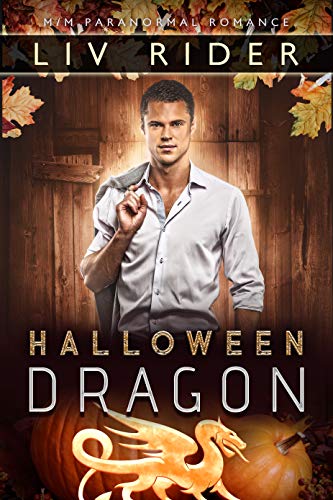 Halloween Dragon: MM Shifter Romance (Lewiston Dragons Book 2)
by Liv Rider

Cameron loves nothing more than Halloween.

To Cameron, Halloween is the best time of the year, from the candy and decorations to dressing up and scaring visitors in a haunted maze. When an investor is about to end Halloween Fest forever by buying the farm that hosts it, Cameron will fight to the end. He's not sure why someone who's never seen a horror movie in his life wants to be his ally-and-a-whole-lot-more, but he's not going to turn down a hot, dedicated guy like Parker, even if they have nothing in common.

Parker loves nothing more than his job.

Dragon shifter Parker Blackburn doesn't have time to spend his evening in a haunted maze with his friends. There's a district of shifters depending on him to find a solution to their problems and arguments, and Parker is wholly dedicated to his job. But when he meets his fated mate -- still gorgeous even dressed as a zombie and trying to scare him -- Parker has to learn a new set of skills. How to talk to a massive horror movie geek who doesn't know anything about shifters, for one.

When Parker reveals the truth about himself, what little common ground Cameron thought they had is turned upside down. With Parker flying high and Cameron feeling low, they'll have to find their way back to each other in order to save the farm -- and maybe their relationship too.

Halloween Dragon is a m/m paranormal dragon shifter/human romance with a HEA and no cliffhangers. It is the second book in the Lewiston Dragons series, following Protector Dragon and followed by Wedding Dragon. All books can be read separately.