Half-Told Truths (Colorado Skies Book 2)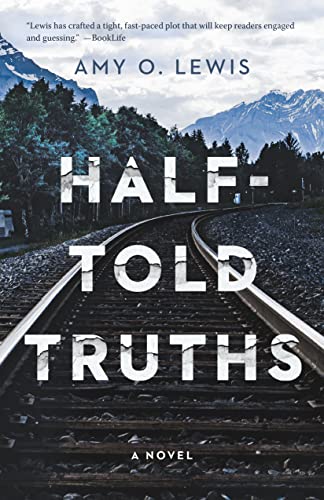 Half-Told Truths (Colorado Skies Book 2)
by Amy O. Lewis

Book two of the critically acclaimed Colorado Skies series, Half-Told Truths weaves multiple mysteries into one seamless plot.
Kim Jackson is starting to get used to life on the run. In Durango, Colorado, she has found work as a part-time bookkeeper and as a live-in housekeeper for Lena Fallon, an ex-cop paralyzed in the line of duty. Kim's old life as a corporate accountant—when she was framed for murder and forced to go on the run—feels far away until someone from her past spots her in the tourist town. Too soon, danger comes to her doorstep, reminding her that she can't be safe while the man who set her up remains free.
Kim's housemate and boss, Lena, is no stranger to the dark side of humanity. Lena is still reeling from the unsolved crime that ended her law enforcement career. She doesn't give a damn about her latest housekeeper, until she senses Kim is hiding something. When Lena tries to pry out the truth, Kim demands to know why Lena isn't solving the mystery in her own life: Who shot her, and why?
While Kim and Lena forge an uneasy alliance to investigate Lena's case, a new face in town is playing a cat-and-mouse game with a dangerous man. As Kim and Lena come closer to finding answers, their paths cross with the newcomer, and they are left to wonder if the price of uncovering the truth is too high.