Hair, She Bears: A Dark and Twisted Rapunzel Retelling (A Never After Tale)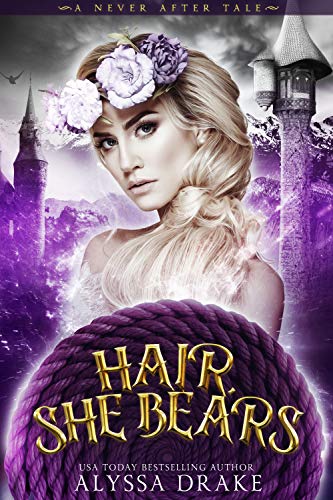 Hair, She Bears: A Dark and Twisted Rapunzel Retelling (A Never After Tale)
by Never After

Missing since age five, a young woman discovers her captor never intended to release her, and reacts with a hasty plan which results in an unforeseen death.
The only possessor of the secret ingredient in Votras Alute—a miracle healing drug—Zenna strikes a bargain with the notorious mob boss "Mother" Gothel, to clear her parents' debt and free herself from servitude. However, Mother has other plans...
Malik Gothel, next in line to run the family business, follows orders without question. When fate crosses his path with Zenna, his simple life is upended, and he makes a shocking decision that alters the course of his life forever.
But Mother is not a romantic, and love is not part of the plan. When separating Malik and Zenna fails, Mother resorts to a more sinister plot, one which will cost someone their life.
Mafia meets the Brothers Grimm in this dark, twisted retelling of the classic fairytale, Rapunzel.
One-Click today and fall under the spell of true love!
*Hair, She Bears is part of the Never After Tales collection–giving your favorite fairy tales a new twist.