Hair of the Dog: Revenge of Deanie O'Banion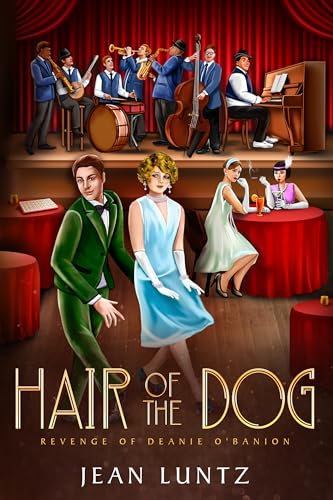 Hair of the Dog: Revenge of Deanie O'Banion
by Jean Luntz

A roaring historical, romantic adventure with seances and gangsters…
1920's Chicago, Gregory Davenport is a gentle soul whose life is music, playing the sax, and piano in the brothers' speakeasy. He's only been involved in the family business with his seances, like most, staged for the participants. But after a brush with death during a raid by the Italian gangsters, Gregory gets two gifts from the ghost of his murdered Irish gangleader cousin. He becomes a real medium, able to channel the dead, and he gets one chance to go back in time.

In other words, he has the opportunity to prevent wrongs that will happen to his family, friends, and the gal he loves, while also solving several murders and righting injustices. It's no easy task, Gregory learns as he attempts to save his older brother from a grim fate, prevent star-crossed gang member lovers from being assassinated, as well as protect his beloved Irene and her family from the coming Great Depression and being collateral damage in George "Bugs" Moran and Al Capone's war over Chicagoland. No one knows whether or not Gregory's attempts to alter the future will work as he navigates the seedy streets of Chicago until events conclude for the second time.
It's A Wonderful Life meets Romeo and Juliet during late Prohibition gangster era. Will Gregory's second chance prevent tragedy, pave the way for Deanie O'Banion's revenge, and begin the downfall of Al Capone?
Hair of the Dog features seances with actual dead, murder with mayhem, second chances, and plenty of atmosphere as a traditional and an mm gangster romance develop.