Gusto: The Jet Black Comic Thriller of the Year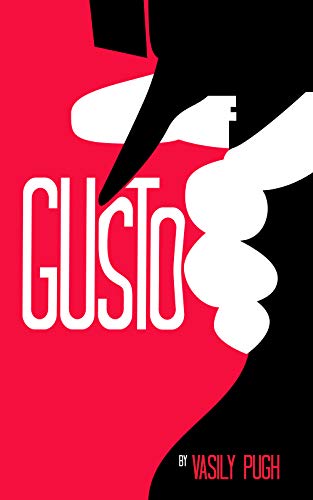 Gusto: The Jet Black Comic Thriller of the Year
by Vasily Pugh

A more-than-meets-the-eye housekeeper. An unrelenting and demanding feminist boss. The question is, who is actually using who? When their worlds eventually clash, only one can come out on top!
Eliska Hudakova is from Slovakia. Hired to work as a housekeeper for a demanding and bitter academic, there's a lot more to her and her past. Not quite the delicate nobody her boss assumes, she will not stand idle when push comes to shove.
Elizabeth Clement-Walters is a hyper critical, acerbic former feminist icon. Determined to make the work as arduous as possible for the seemingly inoffensive immigrant worker, she has no idea what she is letting herself in for.
As their realities begin to clash, tensions rise and the dynamic between the two changes. A game of cat-and-mouse ensues bringing their pasts into the equation, and raising the stakes at every turn of event.
But who will prevail?
From the writer of the acclaimed comedy thriller, The Insomniacs Club, comes another very different take on a familiar genre. Full of the wit and action, Gusto is the latest dollop of the utterly unique for readers who think they have read it all.
Buy your copy today and enjoy this mind twisting tale.
"The perfect book for fans of things that are out of the ordinary."
"Whatever Happened to Baby Jane gets a 21st Century reboot in a book that is packed with sparkling dialogue and serpentine twists."
"Harold & Maude meets Thelma and Louise."
"Satirical, surprising and suspenseful, Vasily Pugh's unique writing will turn your world upside down."